INDUSTRIAS RACIONERO
"The story of a perfect tandem".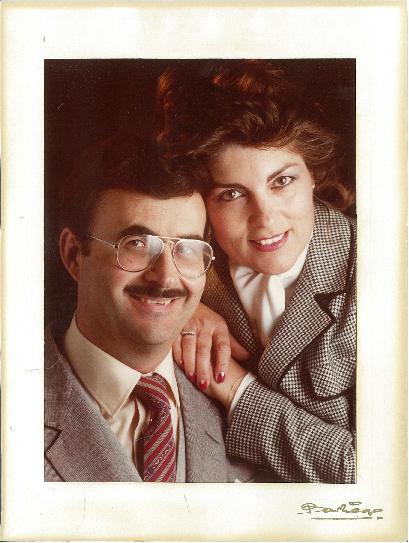 WORDS OF THE FOUNDERS
Sunday Racionero Sacristan and Maria Jose Cortes Pizarro.
THE. I was born in Madrid but spent my childhood in Priego, a town of Cuenca that provided a temporary home away from war.
From very small I felt the need to sell; It was vocational. With only 10 years impersonates my father to give me an editorial representation of a collection of comics "The Warrior Antifaz". This gave me the chance to read them for free and then sell them to other children for a few cents more; so I won my first money. After my bike I started selling in nearby towns, thus broadening my first small business.
To the 17 years and in Madrid, I got other representations, first cookie and after rice. I showed my ease immediately to open new customers and learned the grocery business. A few years later I met the person with whom I have shared my life and entrepreneurial adventure and decided together to create the perfect tandem that drove this project from the beginning; I sold and she organized.
So much effort we started to pack and distribute our own brands. I toured the Spanish geography of the year 60 Y 70 looking for good harvests, talking to people in the countryside and testing the product I learned from rice, legumes and flours. The road was not easy, We have gone through difficult times and we have had many satisfactions also. After a lifetime fighting against all adversities own a business, We are proud to pass the baton to our children and grandchildren, and the third generation and see that They feel the same passion I.
My grandson now runs the world plane tickets like one day I did with my car throughout the peninsula.
These are new times.
They have inherited from me your talent for sales and enthusiasm for expanding the company in the right direction.
I leave as an inheritance not just a business if not wisdom and origin of what is now at hand, a know to do and a know to be.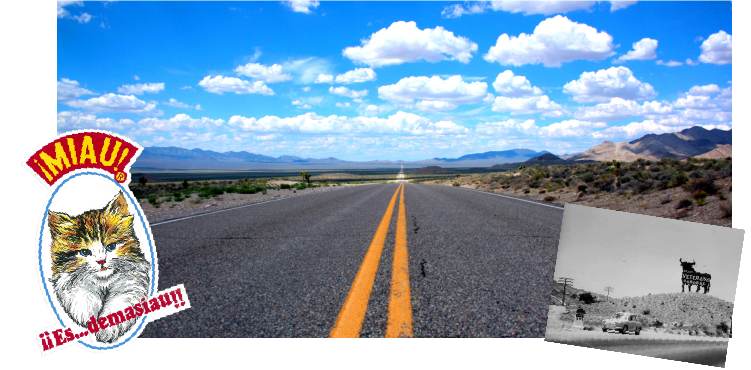 I wish that customers and suppliers provide them with the same respect and loyalty that I have been given for years.
She. Raised to be the perfect housewife as the times dictated, I never imagined that life at his side take me to be an entrepreneur. I met with 19 years. Elegant, polite, loved reading and painting, whole and with special people skills to get everything proposed; it was not difficult to seduce. In three years we got married and had two daughters. They had given some representations quickly succeeded in making important, so our economic situation was perfect. but both concern like mine to advance and progress in life He led us to create this company.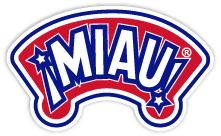 Had one brand recorded a long time, MIAU, Y with it we started the project. The success was overwhelming and soon we were rewarded by sales volume. Leaving only Madrid 150.000 Mark packages per month.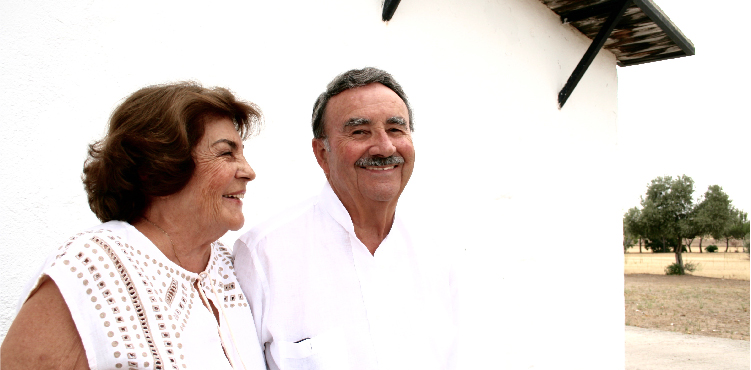 Went
mother and businesswoman at a time
in a difficult time to take on two tasks, I still got my way as a professional and respected me in a very male world.
Without us realizing our daughters grew up with our business, They had children who also unwittingly grew up under our very early integrity, take courage and struggle and improve life.
It gives me a great break today, MIAU know that the mark is in your hands. Today I'm visiting our company with the same enthusiasm.
I can only thank my son, my daughters, grandchildren, customers and consumers for many years support.
I deso to be happy and enjoy the prestige that let them.
WE KNOW THAT IN YOUR HANDS, THE MARK MIAU continue to grow.
We have been a tandem, To each we played a different seat but we pedaled in the same direction and with the same energy.
Do not look back, Always ahead and concentrate on that effort with a single target, enhance performance that allows you to achieve the same goal for the company.
Sunday Racionero Sacristan and Maria Jose Cortes Pizarro.