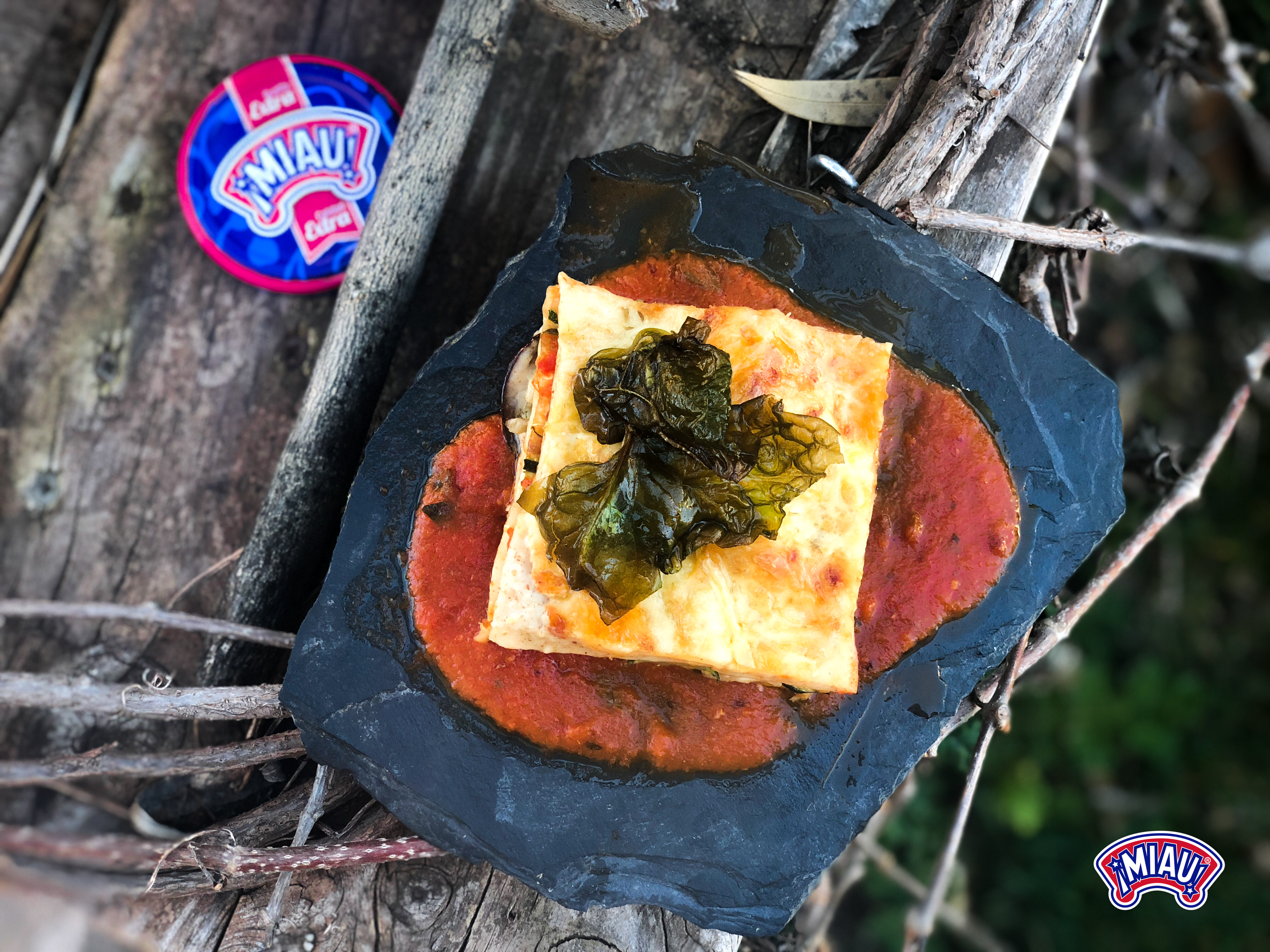 lentils and crispy vegetable with spinach lasagna
We bring a vegetable lasagna, preparing a bechamel base roux to thicken and crunchy spinach to decorate above.
Our philosophy is to always give you ideas,, so then you may combine everything and more you like, so let the ingredients and step by step this lasagna.
INGREDIENTS
For the bechamel:
40g butter (It can be vegetable)
75g wholemeal
750ml of milk or vegetable drink
1 Pinch of nutmeg
Pepper to taste
Salt to taste
For the lasagna:
1 Zucchini sliced
1 eggplant sliced
200g cooked lentils
Precooked lasagna noodles
Ketchup
Melted cheese (optional)
For the crispy spinach:
1-2 handfuls of fresh spinach
Oil for frying.
PREPARATION
For Roux:
Prepare a roux, it is merely a base and then thicken the bechamel and consisting of flour and fat. In this case we use butter and whole wheat flour.
Add the butter to a saucepan on low heat and let it melt.
Add the flour and stir until we stay a texture like this image, and then ready our roux.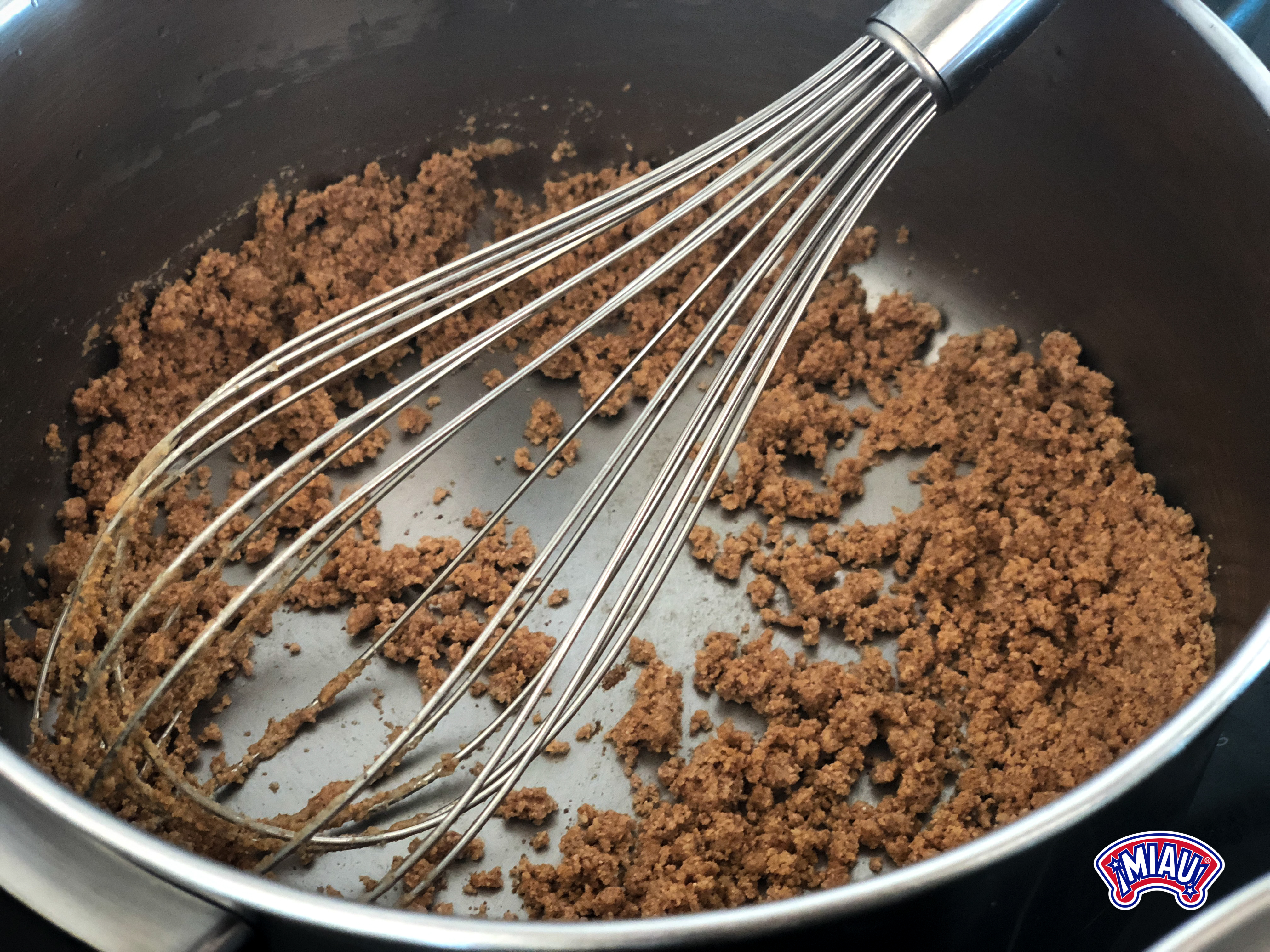 Bechamel:
In a saucepan add the milk, nutmeg, the pepper, salt and about half of our roux, but we add slowly while stir over medium-high heat to integrate everything into a mass and no lumps.
approximately 5 minutes or a little more is what will take us it is all well integrated and bechamel forms.
The lasagna:
In a baking dish, extend with a spoon a little bechamel.
Plates of lasagna we needed to cover the entire base.
We put a layer of eggplant slices and cover the entire base again.
Add a thin layer of bechamel.
Again a layer of lasagna noodles.
A layer of zucchini, another with lentils and another thin layer of bechamel.
A final layer of lasagna noodles, a layer with tomato sauce and covered over with the remaining bechamel.
Sprinkle the cheese to melt.
We introduce baked, preheated to 180 °, approximately 20-30 minutes.
Crispy spinach:
We heat the oil over high heat in a skillet and when hot toss spinach (not too much per batch).
When we see crisp, we took them and put them on absorbent paper.
Finally we put them above the lasagna for garnish.
Note: Be careful to take spinach to the pan as water-containing tend to jump a little.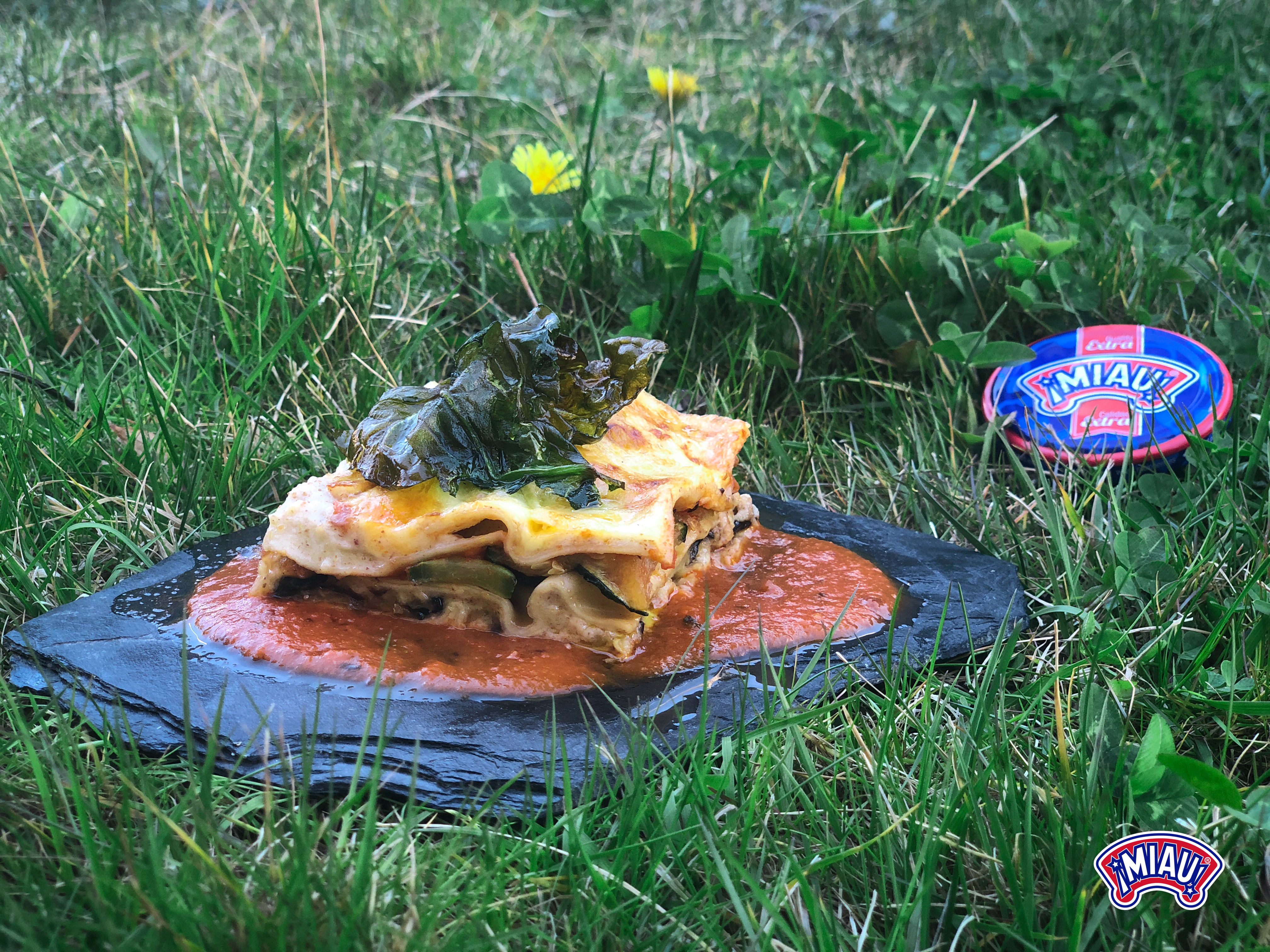 You may also like