Lentils with chia and Cherry tomatoes
This time it is possible that what you feel more is a good dish to warm spoon, so we bring you a plate of lentils with chia and Cherry tomatoes.
Let the recipe!
INGREDIENTS
100g lentils MIAU dry
30g chía
300vegetables ml broth
1 leek (white part only) diced
1 chopped garlic clove
1/2 onion cut into small pieces
1 teaspoon curry powder
Äôve (Extra Virgin Olive Oil) to braise.
Salt to taste (optional)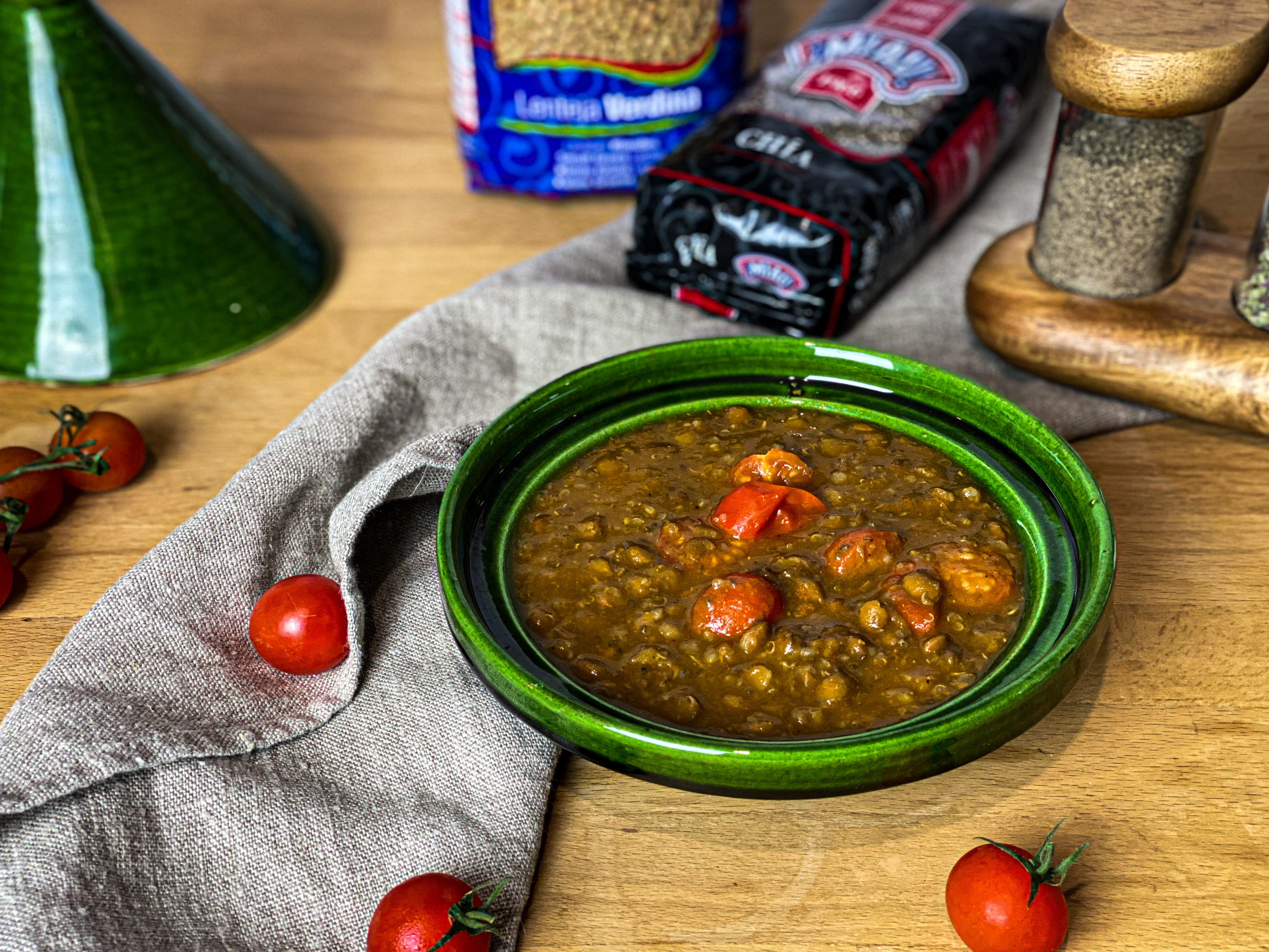 PREPARATION Lentils with chia and Cherry tomatoes
We put the lentils in soak overnight.
We put in a pressure cooker leek, garlic, onion and Plover AOVE without putting the lid. Over medium heat until we see that Pochan vegetables.
Then add the broth, lentils and chia. We close the pressure cooker with the lid and put over high heat until they come up the rings and then went down to low heat and let 12 minutes. Remove from heat.
Once you can open the lid of the pressure cooker, open and add the curry, cherry tomatoes cut in half and salt if necessary rectify and stir to mix everything. Let stand about 10 minutes and be ready to serve.
As you can see this super simple recipe. There are no excuses to leave legumes aside 🙂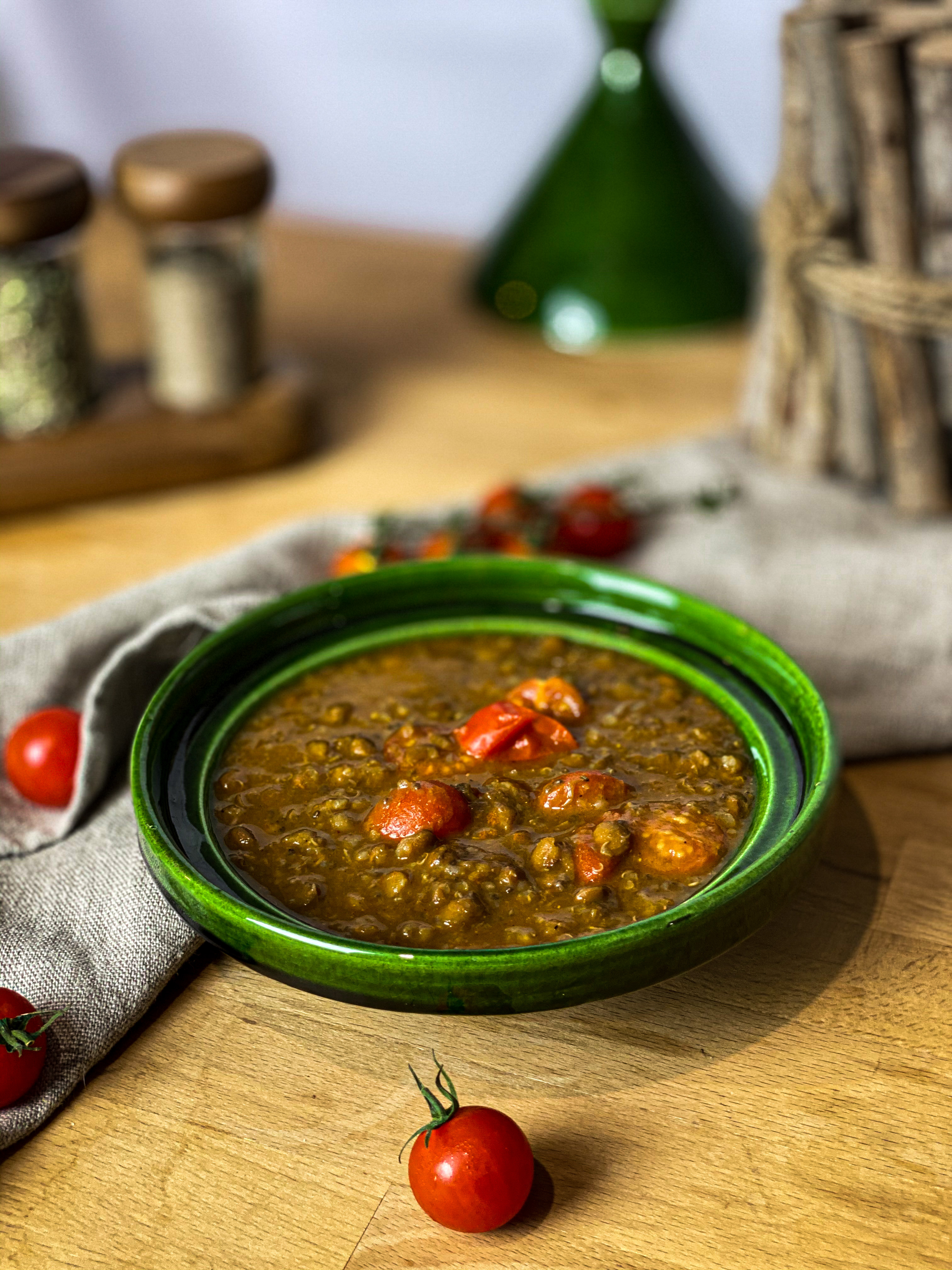 You may also like